Many times, our Spitfires events focus on the future, revolving around topics that help us set and accomplish goals, or plan our professional futures. This month though, we flipped the switch. Instead of looking forward, we took a moment to reflect on the past, in the form of a film screening of Catherine Russo's poignant documentary "A Moment in Her Story: Stories from the Boston Women's Movement."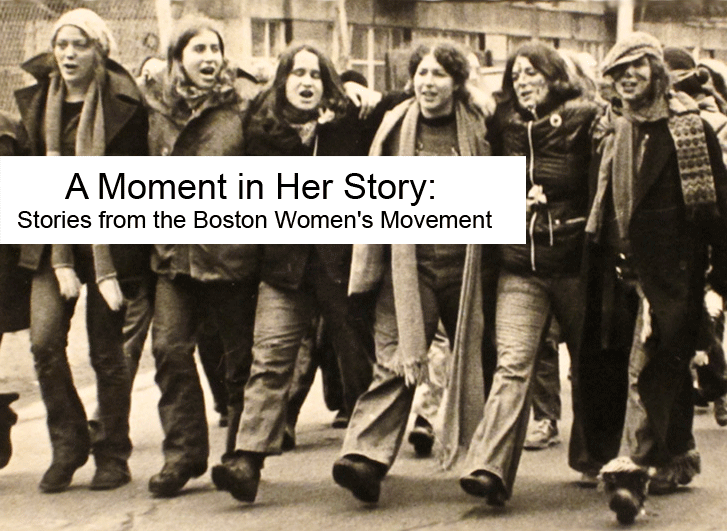 The film examines the women's movement and development of Second Wave Feminism in the Boston area during the 1960s and 70s, featuring a patchwork of dynamic testimonies from a significantly diverse cross-section of the women who began, cultivated, and lived it. Their stories are inspiring and eye-opening, stimulating and daring, funny and sometimes heartbreakingly sad. But most importantly, they're honest, and Russo's sensitivity towards her subjects and inclusivity of the stories of often marginalized groups such as working class women, women of color, lesbians, and more ensures that her work is comprehensive, accurate, and revolutionary in scope.
            The large group assembled also enjoyed a post-film talk back with the filmmaker, who generously donated her time to speak about her reasons for making the film and the realities of producing this labor of love. She also expressed her interest in seeing more intergenerational cooperation and collaboration between the "older guard" and contemporary women's advocates. Judging from the diverse ages of last night's attendees, and the fabulous conversation that followed, its seems like we're well on our way.
            You can learn more about Catherine Russo's documentary, view the trailer, and purchase the film here. To attend a screening of the film or receive more information about hosting your own screening, please click here.
Thank you, Catherine!
Do you like this post?